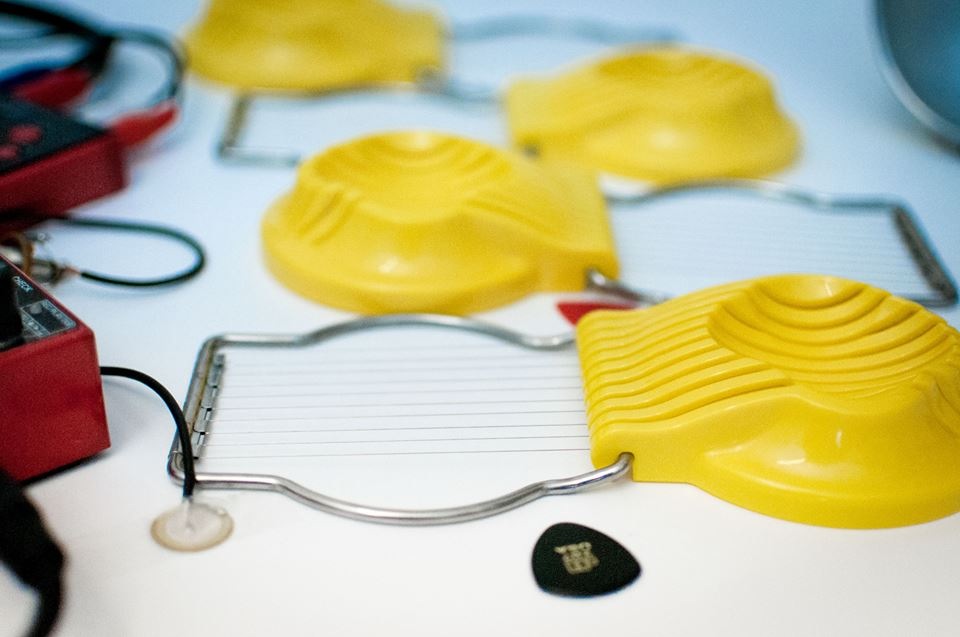 erstes internationales eierschneider-orchester E|S|O
WTF?
Taking the notorious german postwar all-household utensil used in every sunday morning breakfast, the egg slicer orchestra  E|S|O creates soundscapes, beats, sounds and fresh forms of speech at the beginning of the 21. century – an electroacoustic concert of class solidarity amongst the chorus of the creative slaves. "ban all subventions" they proclaim in their manifesto – and hand out an egg slicer to every citizen.  E|S|O as an endowment is finally an inclusive support of free culture subsidies.
the performance space E|S|O becomes an installation, tries the road-test possibilities of transforming the manifesto into new forms of interaction and initiates further discussion after the performance.
Auftritte
2014 Freifeld Festival Oldenburg
2015 Kloster Blankenburg Secret Performance
2017 Avantgardefestival Schiphorst
Released
The First Trip Classwar Karaoke - 0027 Survey